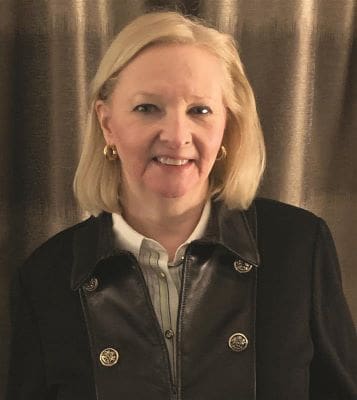 Leading With Your Strengths
Last week, J P Systems President, Jackie Mulrooney, had the opportunity to speak at Delaware State University's Hornets Leadership Academy Leadership Development Session. The session was hosted by DSU's Office of Undergraduate Research, Experiential Learning and Honors (URELAH), which prepares students for graduate school and the workforce.
Because we are so passionate about leadership at J P Systems, Ms. Mulrooney would like to share some insights she shared with DSU students on finding your strengths in leadership.
DSU: What life experience has most shaped who you are?
JM: Not having a lot of money in college motivated me to earn more to take care of my needs and my family's needs. I only had $10 a week for groceries, and that was not fun. I decided to control my financial future by starting my own IT Services business in 1983, which will be celebrating 40 years this August. I also started a marketing business to learn how to run a computer consulting business.
How do you identify strengths?
JM: Strengths are what come most easily – your gifts! When you are asked to do something you are good at, work is a pleasure. I found out that I am a born teacher. I love knowledge and imparting that to others. But I had to learn to be a salesperson, a leader, and a manager. All those had a steep learning curve for me. You can refine and strengthen a gift, but you must learn skills from scratch when they do not flow easily.
What strengths do you use most often in your leadership role?
JM: I use my ability to define a vision. I research future trends, talk to other people in my field, and predict where the technology for my field (Health Informatics) and the market for those services is headed. Then I define a vision for the immediate future and develop long and short term strategies. Also, I am told I am good at analyzing situations and knowing what to do next.
What do you do when your strengths are not being recognized?
JM: I would do nothing immediately. Do not expect a pat on the back if you are just doing the job for which you have been hired. Do not feel sorry for yourself if no one sings your praises. Later, volunteer to do something which uses your gifts (teaching, administration, designing, calculations, soft skills, speaking, outreach, or management). Do everything with excellence. You will be recognized in time or then decide if you should leave.
How do you tie your strengths to your role in the workplace?
JM: Your strengths should be the #1 factor in determining your career path. For example, ask yourself, "Do I want to work with people, or would I rather work with computers , statistics or accounting?" Find a job description that fits you. If you're unsure what you want and where you would fit, you can find a 15-minute career test here: brainmanager.io.)
Remember that HR departments review resumes and decide who is the 'best fit'. If they get 200 resumes, what will make yours stand out? A resume with more than one spelling or grammatical mistake might cause them to throw out your application.
Paddle your own canoe and find out who you are. Do NOT let other people make decisions for your life. Make the effort to learn who you are and what your gifts are when you are young.
What is the biggest or most common misperception about leading a team?
JM: Your team will not follow you because you tell them to or because it is their job to do so. They follow those they respect. You have to figure out what they respect. Sometimes the charisma of a leader comes from an encouraging personality with a flexible management approach who has a lot in common with their team.
How do you evaluate your growth in your strengths?
JM: Well let's think first about how one grows. Growing leadership skills is like growing a garden. Growth may happen slowly, and you may not notice it. You can't go to a big box store and get a shrink-wrapped case of leadership. It has to be cultivated and trained. Think of it as being a landscaper for your own career. What are you going to nurture? Once you take inventory of your skill sets and find out what's in your 'garden,' make a master plan to plant more variety around what you have. Evaluate by determining every year what was hard for you a year ago and what is much easier now. To develop a new strength, you should get around people who have already those skills.
What are the most important attributes of successful leaders today?
JM: Leaders set well defined goals. Leaders are dedicated. Leaders come early and stay late. Leaders are always learning, growing and researching. Leaders are flexible because the world is changing quickly. Leaders swim against the current and do what is hard. Dead fish float with the current.
What are the best ways that leaders can support other leaders?
JM: Get wisdom and pass it on. An ancient middle eastern saying says, "A wise man sharpens his wits on the wits of other wise men." This means you must associate with other successful people in your field. Go to conferences and join a trade association. Join LinkedIn groups. Find out what people in your group are concerned about. Start a good conversation and get people talking. Devote one night a week to being mentored or being a mentor.
What resources do you suggest for new leaders (books, podcasts, apps, etc.)?
JM: Our JPSys Professional Development book list is here Professional-Development-Resources-2.pdf (secureserver.net)
———–
If you would like to see the full DSU Leadership Session, you can find it on YouTube (DSU Hornet Leadership Academy Webinar). For more on cultivating skills and a better workplace, check out some of our other blogs at JPSys.com/JPSys-blog/.