ARE YOU A U.S. VETERAN?
LOOKING TO HELP YOUR FELLOW VETERANS?
WE MAY BE YOUR OBVIOUS CHOICE EMPLOYER!
J P Systems, Inc. is committed to recruiting and hiring Veterans. Throughout our company history in our efforts to identify new talent, we actively seek to recruit, hire, and retain Veterans as a high priority. We always recruit best in class candidates for employment across our hiring states. The hiring states are listed in each position description. All of our positions are remote. Due to the nature of our work supporting the Veteran's Health Administration, our employed Veterans bring a passion and a deep understanding of our work's importance.
Working with public and private partnerships to incorporate best practices into our recruiting and hiring processes, we are committed to:
Improving our outreach to Veteran candidates,
Leverage your sense of duty to improve healthcare for the Veterans who will serve after you,
Foster a community of collaboration and

camaraderie

for improving the Veteran patient care experience by utilizing new technologies,
Providing a working environment that values the Veteran and enables them to continue serving Veterans in civilian careers.
Here are some of the many strengths which Veterans bring to our workplace:
Having a sense of duty and mission-focused approach to work.
Working well in a team as teamwork is considered an essential part of daily military life for safe military operations.
Self starters with integrity as well as being organized and disciplined.
Having a strong work ethic with the ability to follow through on assignments and strong performance under pressure.
Possessing a variety of cross-functional skills such as working in diverse teams with different skills to accomplish tasks, coordinating and troubleshooting problems.
We work with the Washington, D.C. chapter of the National Veteran Small Business Coalition (NVSBC). This allows us to network with the NVSBC members and find new Veteran Owned business partners. We also mentor newly certified Service Disabled Veteran Owned Small Businesses, SDVOSBs, learning to navigate the Federal procurement processes and deploy resources to assist them as is appropriate.
Come join us at J P Systems for a continually rewarding career! Apply today!
Why Veterans Work at J P Systems
Kurt Villanueva, US Army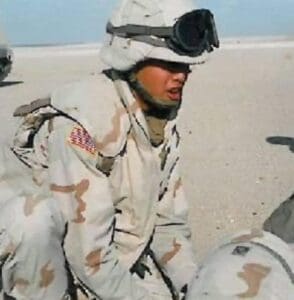 "I chose to work at JPSys because of the client base, notably the Armed Forces and the Veterans Health Administration. Being able to serve and contribute to these organizations while using the expertise I've gained outside of the military is an incredible opportunity. I really enjoy the projects we're working on and look forward to helping the VA deliver the world-class care our Veterans deserve." 
Seth DeBartolo, USAF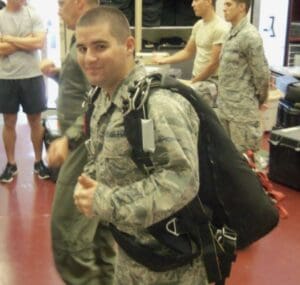 "After leaving the Air Force, I took to starting my own business. After 5 years of working for myself, I missed the comradery I had while serving. I put aside my company and joined J P Systems after getting to learn of its mission supporting prior service members. J P Systems has in many ways allowed me to use what I have learned to continue to serve those who are serving or have served this great country."   
Warren Richardson, USAF 

"First and foremost, J P System's story & reputation played a significant role in attracting me.  I am excited to contribute to an organization at the forefront of transforming the quality of life for Veterans and revolutionizing the market. During my extensive research and interactions with current employees, I have been consistently impressed with J P System's dedication to fostering an inclusive work environment. The collaborative nature and enthusiasm shown by team members at J P Systems are highly appealing to me. As someone who values teamwork, open communication, and a supportive culture, I believe J P System embodies these qualities and I feel fortunate to be part of such a great team. "  
Nef Njonjo, US Army

"I wanted to work for JPSys as a Veteran because it offered a continuation of mission and a sense of purpose for me by being involved in projects that have significant impact and contribute to an important cause such as the health and wellbeing of Veterans. This provides me with a sense of pride. JPSys values diversity and inclusion and actively seeks to create a supportive work environment where one can find camaraderie in the shared values."