WHY USE J P SYSTEMS FOR HEALTH INFORMATICS?
Standardize and improve your data so trading partners can understand and safely use it
21st Century Cures Act Preparation Steps towards Data Standardization:
Make your data available to Application Programming Interfaces (APIs)
Prepare for the U.S. Core Data for Interoperability (USCDI), a standard in the ONC Cures Act Final Rule
Map existing data standards to FHIR's data elements
Why JPSys? We provide the following Federal Health IT services with excellence:
Data Management Plans
Interoperability Planning
HL7 Standards Development
Standardized Clinical Terminologies
Health Information Exchange Management
Partner Onboarding
HL7 FHIR® Queries
Data Architecture
Benefits of Data Standardization
Reliable use for operations and research
Interoperable data exchange
Improves data quality
Improves patient safety
Improves Clinical Decision Support (CDS)
Leverages international reference terminologies (SNOMED-CT)
Data Standards Development
Clinical Terminologies
Creation and maintenance of standardized clinical reference terminologies.
Clinical Terminology Mapping
Match local terms to international standards for meaningful data exchanges.
HL7 Standards Development
Establishment of new international standards for a specialized area of medicine
HL7 FHIR® Information Exchange
FHIR® has its own standardized vocabulary for information exchange. J P Systems can map your local terms and vocabularies to HL7 FHIR's® vocabulary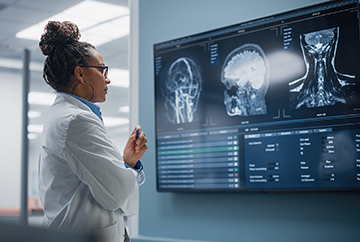 WHY J P SYSTEMS IS PASSIONATE ABOUT DATA QUALITY
Data Quality for Patient Safety and Clinical Decision Support
Data Quality is critical for your EHR patient safety systems. If the clinical data lacks
properly coded drugs and lab tests, the patient safety alerts may not trigger.
We evaluate your clinical data, create a scorecard for each domain and make
recommendations for improvements. Once you have made the improvements, we
rescore your data.
Successful Data Quality efforts require both technical and clinical talent to
recognize risks.
Clinical Decision Support systems require pristine data quality to function properly.
Data Quality:
Increases Patient Safety
Reduces Risk
More Accurate Patient Safety Alerts
Improves Clinical Documents – CDAs
Catches More Drug – Drug Interaction Alerts
Provides Foundations for Interoperability and Artificial Intelligence Systems
Our Services
Data Quality Improvement – We analyze your data exchanges and make recommendations for improvements.
Interoperability Planning – We provide architectural planning to enable different IT systems to exchange usable and accurate data.
Clinical Document Architecture (CDAs) Improvement – Using special tooling we examine
the contents of CDA documents, analyze the sections and find the 3 M's missing, misplaced
and miscoded data.
Partner Onboarding – We assist with partner onboarding and data validation of new partners.
Data Modeling and Data Architecture – We develop Detailed Clinical Models (DCMs) of
healthcare domains and terminologies for consumption by various IT systems.
Our Clients Succeed
Veterans Health Administration (VHA) – Prime contractors with $67M in awards.
$24M in Data Quality work for VA Health Information Exchange analysis. Enable client to win semifinalist shark tank award.
Office of the National Coordinator (ONC) at Health and Human Services
(HHS)
Better Data
Is generated when our team of Healthcare IT experts and clinicians work with your team.
Better Patient Care
Is achieved when clinical data is complete and accurate.
Better Outcomes Result when Clinical Decision Support systems use reliable and standardized data.
WHY JPSys FOR CLINICAL INTEROPERABILITY?
Reduce Risks to Patient Safety by Having Complete Longitudinal Patient Data from Multiple Sources
Interoperability requires a multi-disciplined team to cover all aspects of clinical data exchange: Informatics, Enterprise Architecture, Data Standards, Data Quality, Business Analysis, IT Analysis, and Clinical Analysis. Complete longitudinal patient records are built by standards base data exchange.
Our Services
Interoperability Planning
Interoperability Roadmaps
Data Standardization
Terminology Mapping
HL7 FHIR® Queries
Stakeholder Engagement
Stop Faxing Now! Use Direct Secure Messaging
New!
You can securely send HIPAA data via Direct Messaging to 2 million providers & facilities including Long Term Care!
Faxing medical records for specialist referrals can take 2-3 weeks. Direct Messaging reduces this time to 2 hours to 2 days.
Faxes are not secure for HIPAA data – Direct Messaging is!
Your certified EHR system already has Direct Secure Messaging.
Direct Secure Messaging sends and receives HIPAA data securely.
No EHR system? No problem. Use Direct Mail through a web portal to send patients records to the 2 existing million providers with a Direct address.
REDUCE YOUR RISK NOW!
Call J P Systems for a free consultation on your EHR implementation or transition!
WHY USE J P SYSTEMS TO STANDARDIZE TERMINOLOGIES?
Standardize your Clinical Terminologies for Interoperability
Need to aggregate or exchange healthcare data?
Whether you are a Federal agency, Health Information Exchange (HIE), hospital, biotechnology company, or research organization, J P Systems offers terminology and informatics services to fit your Healthcare IT needs.
Terminology Normalization - Terminology Modeling - New Term Submissions
Our Services
Terminology Mapping
Terminology Planning
Terminology Consultations
Clinical Document Improvement
Clinical Process Analysis
Domain Expertise
HL7 Standards & FHIR® Implementation Guides
Our Clients
Veterans Health Administration (VHA)
Prime contractors
Vermont Oxford Network (VON)
Terminology Consulting, Planning & Value Sets
Office of the National Coordinator (ONC) at Health and Human Services (HHS)
Federal Health Information Model (FHIM) 39 healthcare domains
National Institutes of Health (NIH), National Cancer Institute (NCI)
Analyzed processes for clinical trials tracking
Terminology Standards
Clinical Terminology Mapping – Match your local terms to clinical data standards to enable data aggregation and exchange with precise meanings. We can map your local clinical terms to LOINC, SNOMED-CT, RxNorm, and other standard reference terminologies.
Data Aggregation and Exchange – We assist institutions in gathering data to meet quality
measures (i.e., NCQA – patient centered health). To properly aggregate data, it must first be
standardized across your enterprise data files. We create and maintain clinical reference
terminologies (including PAMPI and Lab domains such as Problems, Allergies, Medications,
Procedures, Immunizations, Radiology, and Documents) to make aggregation possible.
Hl7 Standards & FHIR® Implementations – FHIR® has its own standardized vocabulary for querying a database. We can map your vocabulary to FHIR's® vocabulary to create valid FHIR® queries.