Tired of Bad Quality Clinical Data?
We analyze incoming clinical data and documents for the 3 M's: Missing Data, Misplaced Data and Miscoded data. Do you trust the data flowing into your organization from external providers? Our data quality team finds that through a detailed analysis of sampled data, we are able to identify recurring trends and call out error which can be corrected. Our data quality team will help you engage your business and clinical stakeholders and work to properly engage these data trading partners and correct the problems.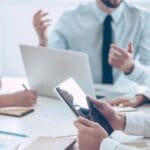 J P Systems Brochures for Healthcare IT Services
Our corporate capabilities brochure is geared to Federal contracting officers. For a one-page Federal contracting company overview, please see the JPSys Fact Sheet for the SAM Unique ID and CAGE Code. For an overview of our core capabilities, please see the Government Brochure. The short corporate presentation is a very brief introduction to our firm. The "Why JPSys" Brochures explain our core capabilities.
How our Clinical Data Quality team can help you prevent bad data entering from external partners.
INTRODUCTION TO CLINICAL INTEROPERABILITY 101